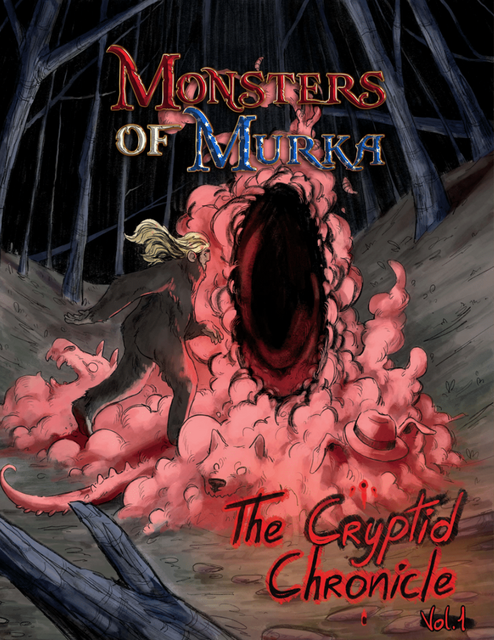 Monsters of Murka: Cryptid Chronicle Volume 1
Product Type: PDF
$12.99
• 80 + page campaign setting
• 15 Cryptids to intertwine into any creepy campaign (the Jersey Devil, the Beast of Bulk Row, Mothman, and more!)
• A new Blood Hunter subclass inspired by the late, great Eddie Van Halen
• 10 new magic items
• 7 new spells
• 4 new locations
• Mothman booty
Monsters of Murka: Cryptid Chronicle Vol. 1 is Action Fiction's first mini-module for the world of Monsters of Murka. Visit the East Coast of Murka, and get a personal tour of haunted locations, and the local cryptids by Big Foot himself! Protect or fight your way through unforgiving terrain, abandoned hospitals, and the lair of famous cryptids! Plus learn 7 new spells like the haunting Flesh Gate which allows you to transport via person.
This hilarious Halloween supplement is perfect for a horror campaign setting, one-shot, or for that monster lover in your life! (Notice us Mothman-sempai).
Note: All profits from Cryptid Chronicles I will be donated to The Oral Cancer Foundation to help find a cure for oral cancer as a tribute to Eddie Van Halen.
• PDF File
• File Size: — MB
• Ages 12+
• Tabletop Role-Playing Game (TTRPG)
• This is not a physical item. This is a digital PDF download